These recipes will tangle your taste buds and give you good health. The seasonings and the spices that are added to these make them special and irresistible.
Can-Can chicken recipe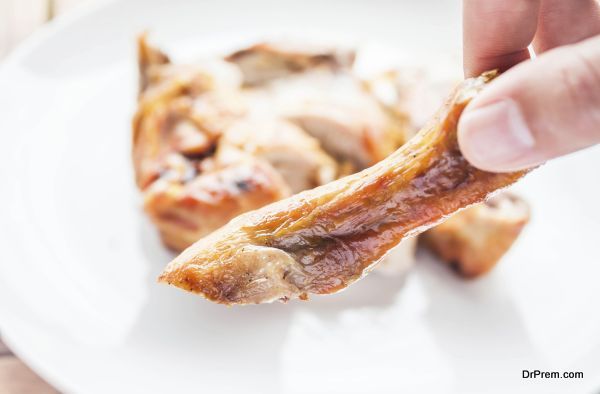 To make this crispy grilled chicken the ingredients you require are broiler chicken 4 lbs, beer 1 can, kosher salt 1 tablespoon, sugar 1 teaspoon, garlic powder 1 teaspoon, cayenne pepper 1 teaspoon, onion powder 1 teaspoon, paprika 1 teaspoon and grounded mustard 1 teaspoon. These ingredients are sufficient to prepare the recipe for six people.
Mix all the ingredients except beer and chicken in bowl. Rub these spices thoroughly on the chicken and keep it in a refrigerator for an hour or so. Remove half beer from the can and make holes in the upper half of the can.
Take a baking pan with 8-9 inches of sides and cover them with foil. Place the beer can on the grill rack in the baking pan. Keep the chicken vertically on the grill rack; you can get a handy small grill to make your work easier. You can check out small grill reviews before buying one. Now place the baking pan over the grill, covering the chicken. Keep the pan over medium heat until it reaches a temperature of 180 °F. Remove pan from grill, tent chicken for the minutes and serve.
American barbeque chicken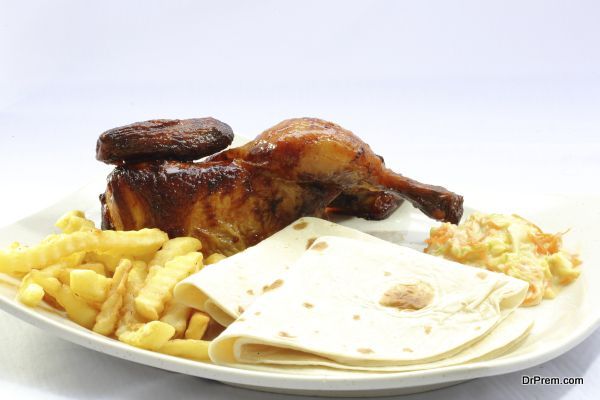 You can prepare this spicy grilled chicken in 35 minutes flat. What you require is, garlic powder 2 teaspoons, salt 1 teaspoon, olive oil 1 tablespoon, chicken breasts 3lbs, pepper ½ teaspoon, grounded cumin 1 teaspoon, brown sugar 1 tablespoon, paprika 1 tablespoon and a tablespoon of chili powder.
Apart from the chicken place all the ingredients in a bowl and mix them well. Apply this paste on the chicken over and under the skin. Prepare the grill, brush the grill rack with oil. Keeping the skin portion of the chicken up, cook for 25 minutes. The grill should be covered and the heat should be medium. Remove from the heat when it reaches 165°F and serve hot.
Mexican chicken with penne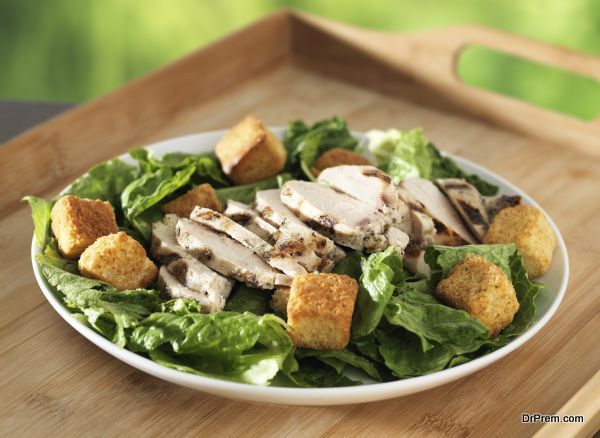 You need these for the recipe, diced 1 lb of boneless chicken, one-inch pieces, diced tomatoes 28 ounces, dice an onion into 1/3 of an inch, extra-virgin olive oil 5 tablespoons. Kosher salt and grounded pepper to taste, penne rigate ¾ lb, chopped garlic one big clove, frozen corn ½ cup, chopped cilantro leaves ¼ cup, adobo sauce 2 teaspoons, a seeded chipotle in adobo sauce and finally mozzarella cheese ¼ pound.
Take a large, deep frying pan, heat 3 tablespoons of olive oil in it, and add chicken sprinkled with salt and pepper to it. Cook until the chicken is light brown, add garlic and onion and cook for about four minutes. Pour adobo sauce, chipotle and tomatoes to it and cook for 2minutes. Now add corn with salt and pepper, cook for a minute, and then remove from heat.
Put penne in a pot of boiled salty water; cook so that it becomes firm. Add the penne to the cooked meat after draining it. Toss the content in sauce, 1-cup mozzarella cheese and 2 tablespoons of olive oil. Sprinkle with cilantro leaves and remaining cheese and serve.
Take the time to cook these delicious and healthy chicken recipes. Your family, friends and you will enjoy and have a good time relishing them.