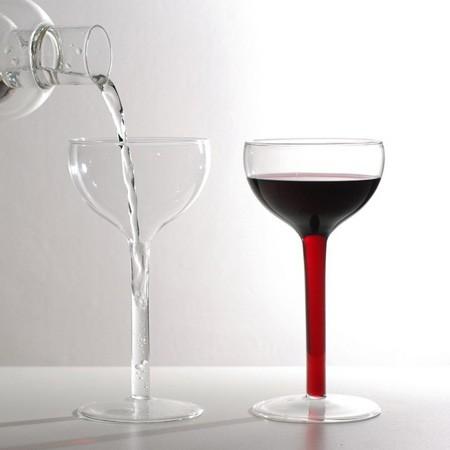 Owing to the diligent efforts of the Greek vintners, Greek wines have earned immense appreciation and accolades in the international market. While the foreign interventions have been threatening to Greece, yet she has stood proud in regaining the reputation in vintage wines. Immensely fortified with superior grape growing climate, indigenous cultivators, and bountiful technological resources and brainpower, Greek wines present a perfect blend of antiquity and novelness, facilitating extensive possibilities for the wine aficionados worldwide. Premium quality, history and individuality have remained as hallmarks for Greek wine, making a significant and admirable mark internationally. Come; let's discover a world of premium Greek wines, and its rich taste and class.
Indigenous varieties of Greek grapes
Greece has always been rich in climate, technology and other resources in producing some of the best grape varieties in the world. No wonder, Greek wines earn such immense accolade and appreciation from proficient wine lovers around the world. Assyrtiko is one of the premium multipurpose white grapes cultivated in Greece. Having the efficiency of retaining its acidity all through its ripening season, this grape variety is used in preparing a wine that is bone-dry in nature, mixed with citrus aromas and an earthy flavor. Quite often it is also used in combination with Athiri and Aidani grapes for the production of naturally sweet and unique Vinsanto wines.
Athiri is one of the ancient grape varieties in Greece, and is particularly cultivated in the Island of Santorini. Owing to a fruity sweet flavor, this grape is used in producing classic Greek wines having average alcoholic content with low acidity, and is slightly aromatic in nature. Aidani grape variety also produces similar type of wine flavors. Lagorthi is a very promising and unique grape variety, presenting elegant, yet delicate aromas of a perfect blend of basil, melon, and peach in addition to the citrus and other enthralling mineral flavors. The wine produced is generally medium in alcohol with only pronounced acidity level. The Malagousia white grape variety has emerged to be of extensive potential in producing premium quality Greek wines. The aromatic grape is used in manufacturing neat full-bodied wines, with average acidity and enthralling aromas of citrus, exotic fruits, mint and jasmine.
The crisp character of Moschofilero grapes in producing blanc de gris, with elegant floral aromas of violets and rose and a hint of spices have made this wine an interesting and appreciable aperitif for the wine lovers worldwide. White Muscat is another interesting white grape variety used in producing exciting dry whites and elegant dessert wines. Whether drunk ancient or fresh, fortified or natural, the Muscat wines are sure to earn admiration from even the toughest of the wine lovers. Savatiano, Roditis, and Tsaoussi are some other indigenous names in white grape varieties in Greece.
The red grapes are also not lagging behind in the competition for rich, premium Greek wines. Agiorghitiko is one of the premium red grapes, used in producing a wide variety of delectable wine, ranging from exceptionally aged reds to interesting fresh aromatic reds. Aromatic rose wines are also a specialty of this Greek grape variety. Greek wines produced from the native Xinomavro grapes are internationally acclaimed for their superior aging quality, and magnificent tannic flavor. The aroma of these wines combines a blend of gooseberry with delicate hints of spices, olives, and dry tomatoes. Mavrodaphne and Mandelaria are some of the other premium class red grape varieties produced in Greece, and are surely the greatest contributors behind some of the classic wines in the world.
Mavrodaphne or the black laurel is combined with another grape variety, Korinthiaki, to produce one of the most delectable dessert wines, Mavrodaphne. It also produces incredible wines when blended with Cabernet Sauvignon, Agiorghitiko, and Refosco. The Mandelaria grape is known for its rich red color, and is widely used across Greece in producing unique red wines.
Popular wine producing regions in Greece
Macedonia and Thrace are undoubtedly one of the most popular Greek wine producing regions, cultivating the most traditional Xinomavro variety. This superior red variety can be found in Naoussa, Goumenissa and Amyntaio. Sterea Ellada and Evia are perhaps the first vineyards in Greece, and are predominantly contributory towards one of the most popular Greek wines, Retsina. Peloponnese is another important vineyard, blessed with bountiful natural and technological resources in producing the best wines ever. Various new regions, equipped with superior climate conditions and other technology resources, are fast developing as popular Greek wineries, in producing wines that are acclaimed universally.
It is the rich color, medium acidity, and a perfect blend of different enthralling aromas and spices that make Greek wines universally acclaimed among the wine lovers. If you have not yet tasted a Greek wine, you are really missing on to something special, something antiquity.