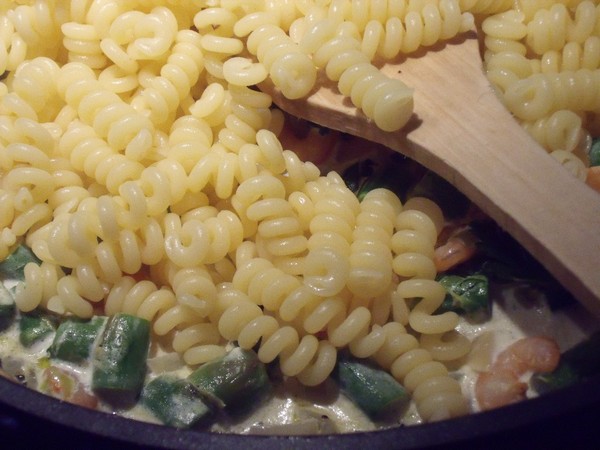 One can imagine how difficult it is going to be to "chew upon" this Pasta, with a name so exotic that it is almost impossible to digest. With a splash of the green of beet and the white of goat cheese in this appetizing Pasta, we find it rather interesting to note that the dish has a pretty colorful past as well. The name of this Pasta celebrates the 1994 caricature by Barsotti which showed a 'noodle' calling his friend 'Fusilli', a "crazy bastard".
Fusilli, a twisted pasta, used with a twist, is sure an exotic dish with an eccentric name.
Complexity
Moderate

Duration
Prep time :20 minutes
Cooking time:40 minutes
Ingredients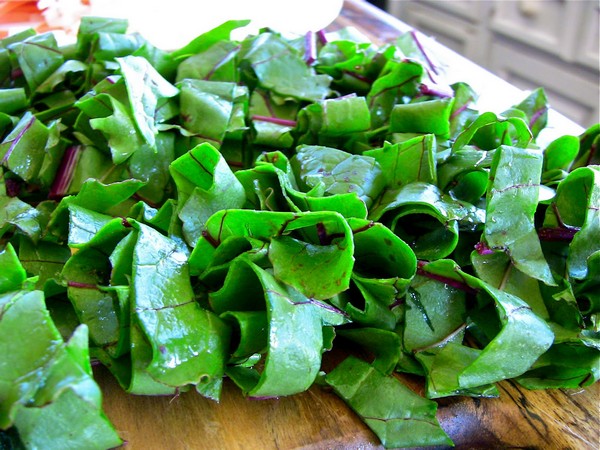 1/2 cup walnuts (halved)
1 pint tomatoes
2 tbsp and 1 tsp of olive oil
Salt and freshly ground pepper
1 lb Fusilli
3 garlic cloves (sliced)
1/2 lb beet leaf, roughly chopped
1 pinch crushed red pepper flakes or paprika
1/2 lb fresh goat cheese, coarsely sliced
1/4 cup grated Parmigiano-Reggiano cheese
Procedure
1. Heat the oven to 350 degrees. On the perforated baking sheet, roast the walnuts for about five minutes, until golden brown. Allow to cool. Chop roughly and put them in a bowl.
2. Increase the temperature by a 100 degrees. Toss the tomatoes, basted with 1 tsp of olive oil and 1/2 tsp of salt and pepper. Continue roasting for 10 minutes, until the tomatoes are spotted brown. Slightly crush the tomatoes.
3. Boil the fusilli in salted water taken in a large pot till al dente. Heat the two tbsp of olive oil in a skillet. Add the garlic, reduce the heat to medium and stir constantly till golden-brown. Add the tomatoes, beet leaves and red pepper, slightly crushed tomatoes.
4. Strain the fusilli, with 1/2 cup of water reserved in the pot. Add the pasta, the remaining water and the sliced goat cheese in the skillet and cook on medium heat, mixing the pasta.
5. Adjust the seasoning with salt and pepper as per your taste. Transfer into a bowl. Garnish with the walnuts and Parmigiano-Reggiano cheese. Serve hot.
Tips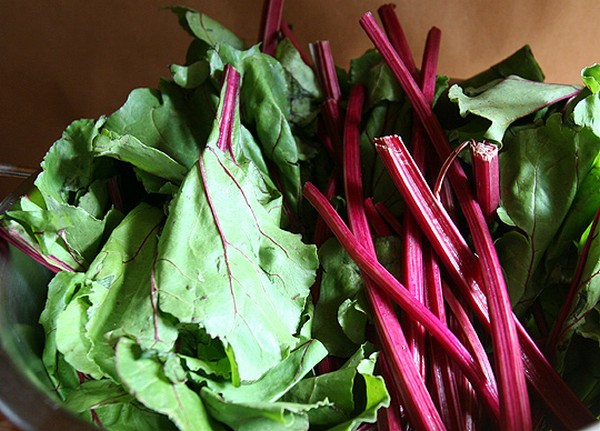 1.This goes for any dish that includes Pasta. After boiling the pasta, run it under cold water to remove all the starch coated around it.
2. A "green" tip is to save the been stems and extra leaves. Use them in another dish. Do not throw them away as they have vitamins in them!