[box_dark]Recycling food scraps[/box_dark]
There are leftover food items in our homes, restaurants, grocery stores and even the retail stores and it is a normal phenomenon that all these leftovers are thrown away in the garbage. When this garbage is put away in landfills then it takes form of a toxic waste that can create large amounts of methane gas which happens to be quite harmful to the environment as it contributes to the demon called global warming. The recycling of such millions of tons wasted food materials is gaining momentum by the day and it is a very good development in the process of conserving the environment. People from various fields have joined hands in the movement of recycling the food scraps and let us discuss the growth so far.
[box_dark]Saving the world by recycling food waste[/box_dark]
The food items that fall in the category of not sold or wasted make one-fifth of the entire lot of not recycled waste around the globe. This entire movement of recycling the food scraps is quite recent and it has been gaining the limelight only since the last five years. Food waste from retail shops, grocery stores and individual residents have been reaching the converting facilities for the purpose of recycling. According to the report from the United States Environmental Protection Agency only around 2.8 % of food scraps was recycled in the year 2010.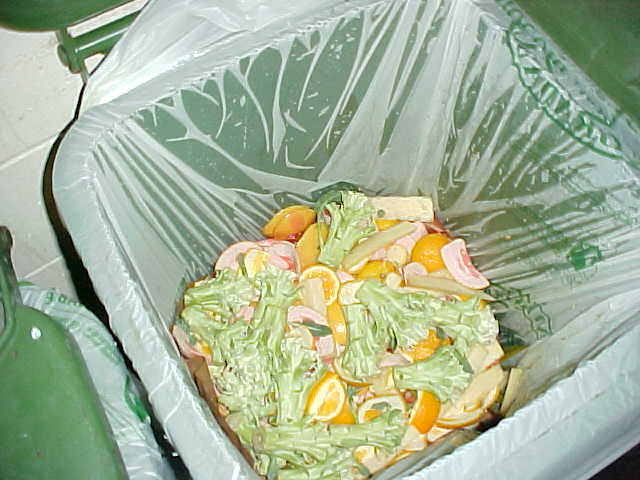 Advocates and many businesses have joined hands in order to make a recycling pipeline that operates to separate the organic waste which haulers send to one of the many Ohio's authorized converting facilities. This first step by them has received positive responses and have grown at a fast pace. Operations such as Lebanon's Marvin's Organic Gardens have started taking in tons of organics which consist of almost everything from raw meat, corn, pumpkins, grapes and tomatoes to recyclable containers and grass clippings.
The officials have stated that this initiative by people have decreased the total percent of food scraps that used to be dumped in the landfills. Today, if not all but most of the food waste is going to the recycling facility which is definitely a step forward. It took and time and endless efforts from various organizations to implement this system of recycling the food scraps and what we are looking at right now is the fine result of their efforts and we hope that more and more people will understand the positive consequences of recycling food waste and join hands with the people already taking part in the movement.