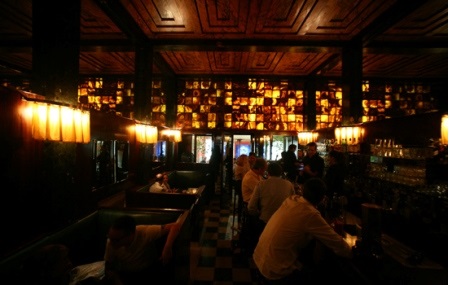 Magic to the night-life, the bars in Vienna get the hangover running to the spines of people familiar to it. The exquisite bars in Vienna have the best and first-class drinks, shots and cocktails. For those who wanna go crazy, the ultimate destinations are not far to go and may be a step to next door. The cool surroundings, discotheques, along with gymnasium for men and women, Vienna has much more to offer this season and further seasons to come. Well, Vienna, sometimes called the Islands of bars, has some of the most exquisite and fastidious night-life charms which are enlisted below.
1. Alcazar Cocktailbar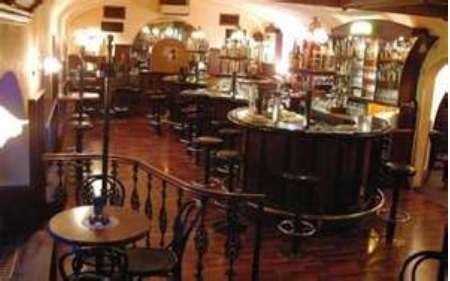 In this bar, there are as many as 250 or more cocktails from 'Sex 'n the Beach' to 'Tequila Shots' to 'Florida sling' and a huge collection and selection of finest of the cocktails. The night hangout crazy people, numerous events and special Saturday night cocktails and prices are biggest attraction of this bar. What makes it more popular is its location which is between 'Karlsplatz subway station' and 'State Opera House'. Its location in the central area makes it a perfect place to be in.
2. Babu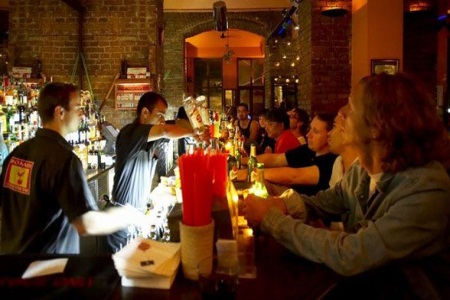 It is one of the finest exotic, trendy restaurant cum bar, situated in the U6 subway lane between the arches. It offers an outlandish cocktail bar having happy hours from 6 to 10 pm. It has a delectable suchi bar and Internationale items in its restaurant. DJ nights and events and proceedings are held on Saturday, Wednesday and Friday nights. And live bands perform occasionally. Sunday clambake and banquet comes with a number of cool events like 'warm free coffee cups' and buffets for late night party-goers.
3. Barfly's Club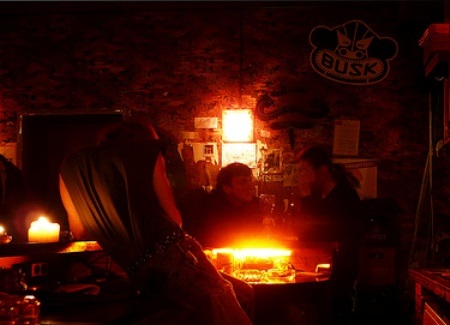 Destination: Vienna 1060, Esterhazygasse 33, Hotel Metternich.
It has more than 1000 whiskeys, cocktails ranging up to 400 and additional 400 rums to offer. People from all over the world and local, who visit regularly, make the place most successful. Fantastic Latin-lyrics roll all around in subdue that creates an ambiance of American bar. Jazz and Rat-pack Cameroon classics and often Latino-americo live performances charm up the nights. Flavored cigars and snacks along with drinks are additional perks to this place.
4. Eden Bar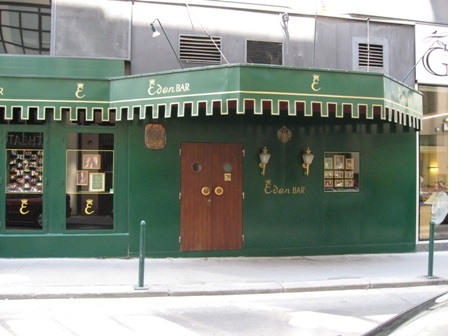 Situated in the capital city, this bar is one of the most finest and popular night destinations and attraction to the night-revelers. Tunes played in night kick up the party fever. Singers in the bar fascinate this place. The crust and wall interiors, panels and decors of wood with red shades and draperies, padding and furnishings, reveal the aroma of being in a truly Latin bar.
5. Onyx Bar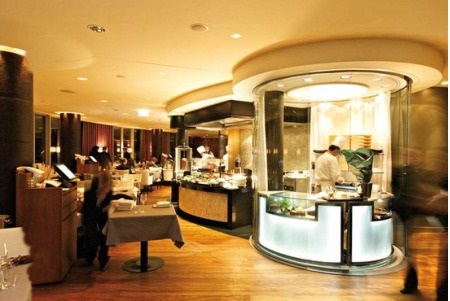 A gorgeous bar cum restaurant with a stunning view that brings party fever to most of the regulars. Mirrors, carved glasses and decors make the frontal line a magnum opus. Snacks also come with the shots, drinks and cocktails. Its location makes this place special for a pleasant Vienna citywalk. The view of the enlightened pinnacle is at a perfect sight, just 50 meters.
6. Loos Bar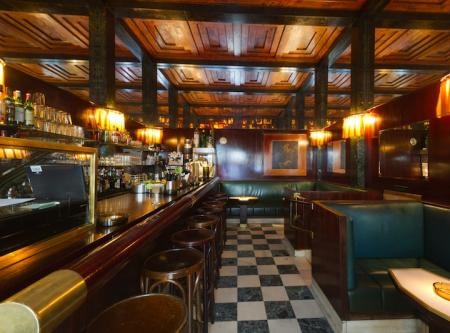 For a beautiful night-out, this bar is one of the best places. Loos bar was built by Austria's famous architect, Adolf Loos'. And the bar has been named after him. It commenced in 1908. Along with onyx, woods and brass, the components with which it was made include glass and finest exotic collection marbles too, that brings an exquisite and admirable look to the entire place.
7. SkyBar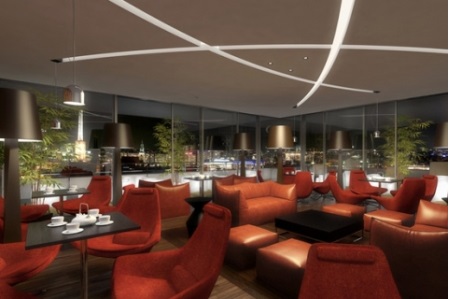 Destination: Kaerntner Strasse 19, Vienna 1010
With a huge and numerous collection of cocktails, this bar has some of the oldest of the whiskeys, rums, spirits, beers and cocktails. It has a unique suitability of choosing 'before dinner' and 'after dinner' cocktails. Live piano performances in front of the audience bring in awesome moments. It happens on Tuesdays and Thursdays. The picturesque skyline of Vienna is visible from here. Kaerntnerstrasse and the forecourt store of Steffl department is an additional privilege.
8. Planter's Club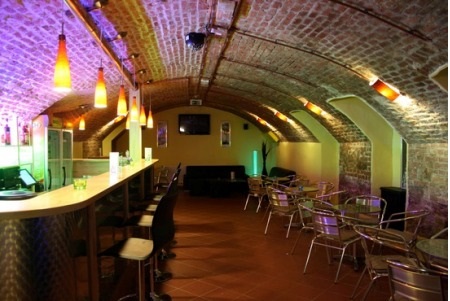 Destination: Zelinkagasse 4, Vienna 1010
It is one of the funkiest and a very high ranking bar cum restaurant with a comfy environment. Decors, fixtures and cabinets along with incredibly fantastic arts and forms in old British colonial style are its famous attraction. Exotic and continental foods along with drinks are available here. More than 300 cocktails are available in this bar cum restaurant. It also contains more than 30 kinds of whiskey and brandy from across the world.
9. Viennese Bar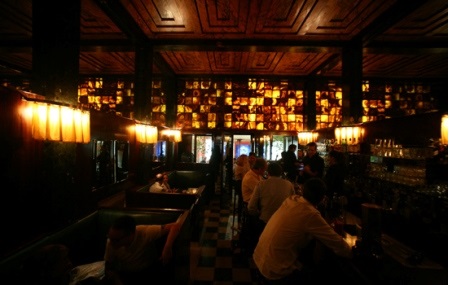 It is the ultimate destination for most of those people who want to get drenched in the flavors of cocktails and shots. The bar is famous for its special Viennese touch. The interiors and decors are embellished with the ethics of Viennese artifacts and low-light ambiance present a perfect look to the bar. This bar is famous in Vienna for its collection of lots of shots, whiskeys and cocktails.
10. Urania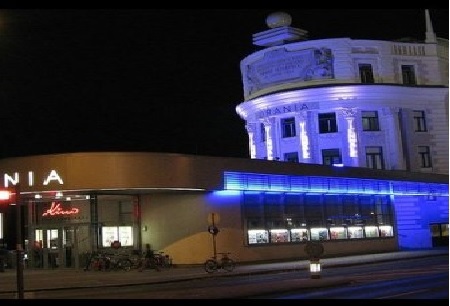 Destination: 1 Uraniastrasse, Vienna 1010
The Urania bar cum café is situated between the eye-pleasing Stadtpark and Wien river. It is a place where foreign delicacies, cuisines and exotic drinks are offered with a spectacular view of the streets of the city and riverside. Glasses, marbles and the long open frontal area present a grand and beautiful look. The menu comes with a huge collection of cocktails.
For people who like to drench themselves in the flavors of cocktails and drinks along with the midnight craze, these above mentioned bars are the best and finest of the bars in Vienna, and the city is truly known for its bars!!!