Basil is the chief ingredient of the traditional Pesto. Garlic, pine nuts, salt and pepper, olive oil and cheese are the fellow ingredients of Basil in the traditional Italian Pesto. There is a variety of other options other than Basil that can be used to make a Pesto.
Cilantro Pesto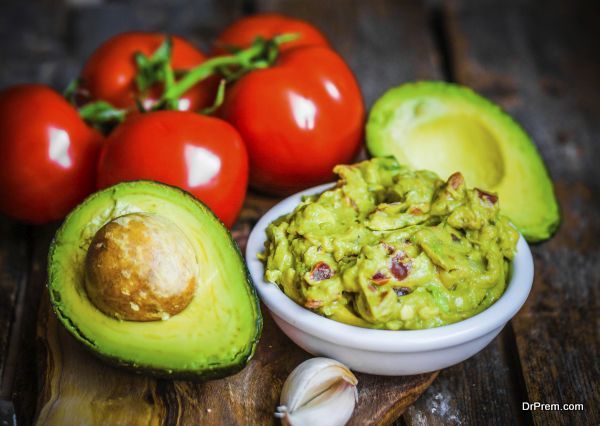 Take a bunch of chopped Cilantro, grind 3 to 4 garlic cloves, ½ cup roasted walnuts or cashew nuts, lime juice 1 ½ to 2 tablespoons, 1/3 cup olive oil and salt. Put Cilantro, grinded garlic cloves, walnuts or cashew nuts and limejuice in the food processor jar, grind the ingredients.
The olive oil has to be added later through the feeding tube. Add salt as per taste, you can also add a little pepper if you want the flavor. Your Cilantro Pesto is ready to be consumed with a variety of food.
Fresh Dill Pesto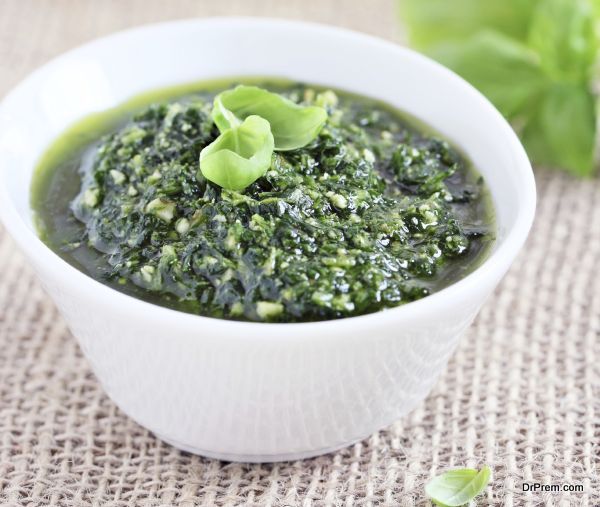 First on the ingredient list is a cup of parsley leaves, a cup of dill fronds, 1/3 cup almonds or walnuts, salt, 1/3 cup olive oil, a clove or two of minced garlic,1/2 cup chicken or vegetable broth, 1/3 cup parmesan cheese.
Make the Pesto in two rounds, in the first go, take parsley, dill fronds, almonds or walnuts, the minced garlic and grind it. Then add the parmesan cheese, broth, olive oil and salt to the jar and stir until the requisite uniformity is achieved. Dill Pesto is ready to be poured in your plate.
Sun-dried Tomato Pesto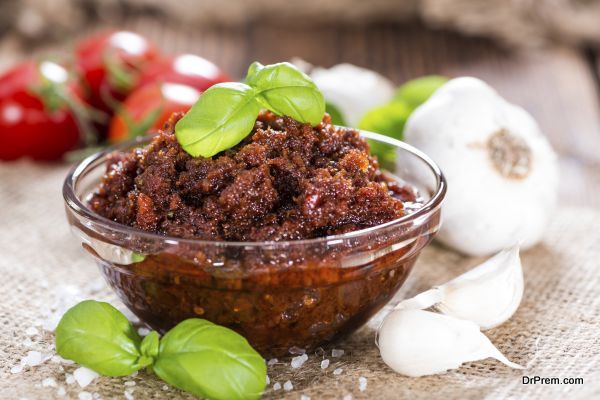 In this Pesto you are not required to add oil separately as you would use 8 ounce sun dried tomatoes in oil, 3 cloves of grinded garlic, 1 tablespoon white wine vinegar, 2 tablespoons non-pareil capers and of course salt to taste.
Grind everything together in the food processor except the salt, which you will add as per taste after grinding. If you are used to the cheese and nuts, like in the regular Pesto, add pine nuts and parmesan cheese to the blended paste in the jar and grind everything once more.
One interesting way to preserve Pesto for later use is to make its cubes. Simply take the Pesto and pour it into the ice trays, do not fill it to the brim of the tray just little more than half, freeze it. Now you need not worry of consuming it immediately, enjoy Pesto anytime by simply taking out the Pesto cubes from the freezer.