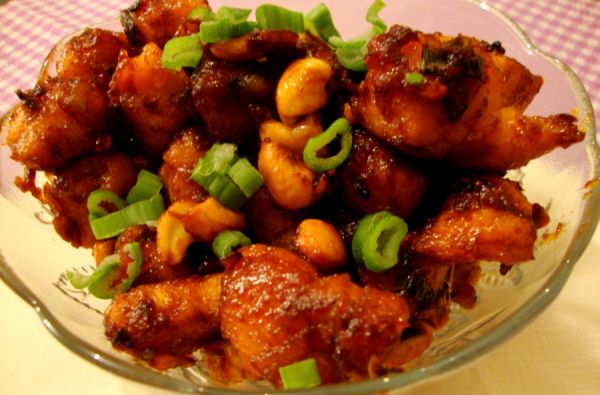 Most of the time you go to restaurants and order Veg Manchurian. You find it tasty and always look for its recipe. Children love cauliflower/cabbage Manchurian and baby corn Manchurian. But you think it is difficult and time consuming to prepare it at home. If you are a fan of Manchurian, you will surely love baby corn Manchurian preparing at home. It is a vegetarian appetizer which is loved by almost everyone. Let see how you can prepare baby corn Manchurian easily at home. It is an Indo Chinese fusion cuisine. Ingredients which are used in preparing it are mostly found in kitchen. It is crispy and spicy dish which is popular like its Cabbage version.
Complexity Level
Easy
Time taken
10 minutes for preparation and 25 minutes for cooking time. It will take almost 30 minutes.
Ingredients
Baby Corn – 15-16 (which is cut diagonally into two)
All purpose flour – 1 tsp
Corn flour – 1 tsp
Rice flour (it is optional) – 1tsp
Paste of ginger, garlic and green chilli – 1 tsp
Salt – according to taste
For sauce
Spring onions -1/4 cup (finely chopped)
Sliced Capsicum – 1 cup
Minced Garlic – 1/2 tsp
Minced Ginger – 1/2 tsp
Green chillies (chopped) – 1-2 tsp
Red Chilli powder – 1/2 tsp
Soya sauce and Chili sauce – 1 tsp
Vinegar – 1 1/2 tsp
Tomato sauce – 2 tsp
Brown sugar (optional) – 1/2 tsp
Salt – according to taste
Vegetable oil / olive oil – 1 1/2 tsp
Coriander Leaves – 1 tsp (finely chopped)
Process
1. Take a deep frying pan and heat oil in it.
2. Mix all purpose flour, corn flour, rice flour, salt, ginger-garlic-chilli paste, and water in a mixing bowl and make a thick paste. Now, cut the baby corns diagonally into two. Dip these pieces of baby corns into thick paste and coat them well. Deep fry these baby corns in oil till they are cooked. Cook them till they are golden brown. Remove from oil when they are cooked and keep them on absorbent paper. Keep them aside
3. Now, heat oil in a pan and add the chopped garlic, chillies, ginger and fry them for few minutes till they are golden brown. Now, add the spring onions which are finely chopped. Stir them for few seconds and then add capsicum and stir them for seconds. Remember not to overcook otherwise capsicum will lose its crunch.
4. Turn the flame to medium and then stir in the brown sugar, soya sauce, tomato ketchup, vinegar and chilli sauce. Add 3 tsps of water. Toss it for 2 minutes.
5. Add the fried baby corns in it. Cook again for 2-3 minutes on high flame. Do not cover the pan. Turn the flame off and garnish it with spring onions and coriander leaves. Serve it hot with fried rice or Indian bread.