Chocolates, are universally loved by almost each and every one of us. The name itself is mouth watering. July 7 is the official day of chocolates, and for all the chocolate lovers, it is even a bigger day than Christmas. The day is said to mark the arrival of chocolates in Europe and the chocolate lovers can really get some amazing stuff to fulfill their sweet cravings. The divine taste of a single bite of chocolate is capable of relieving all the stress. They can make a person feel calm and happy. Now-a-days people can also get more interesting and weird stuff according to their fancies. Some of the unique flavors of chocolates available in the market are mentioned below.
Sweet potato kitkat chocolate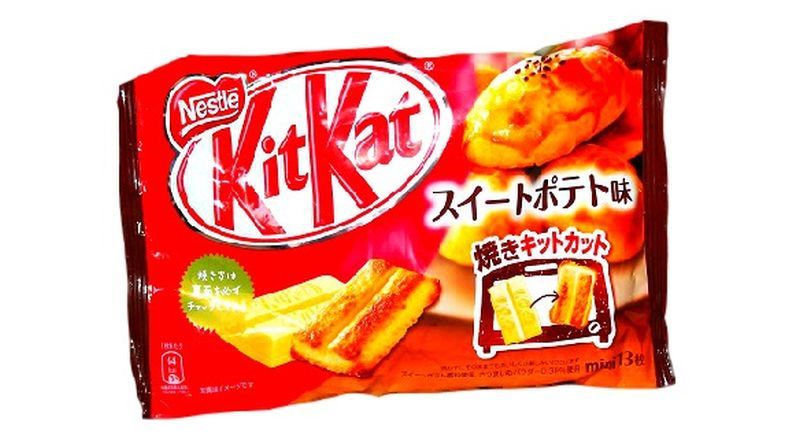 The Japanese have taken their love for potatoes to another level by transforming it to a purple sweet potato chocolate. This purple potato kitkat is quite a crazy invention. It gives a sense of satisfaction to parents through the fact that children are having veggies.
Indian curry powder chocolate
Another weird flavor of chocolate is the Indian curry powder chocolate. The westerners who simply love the taste of Indian curry may be very excited after hearing the name of this chocolate, but the image on the packaging shows that the curry is actually the curry leaf or the 'kadipatta'. A curry leaf flavored chocolate really sounds weird.
Peanut and ketchup chocolate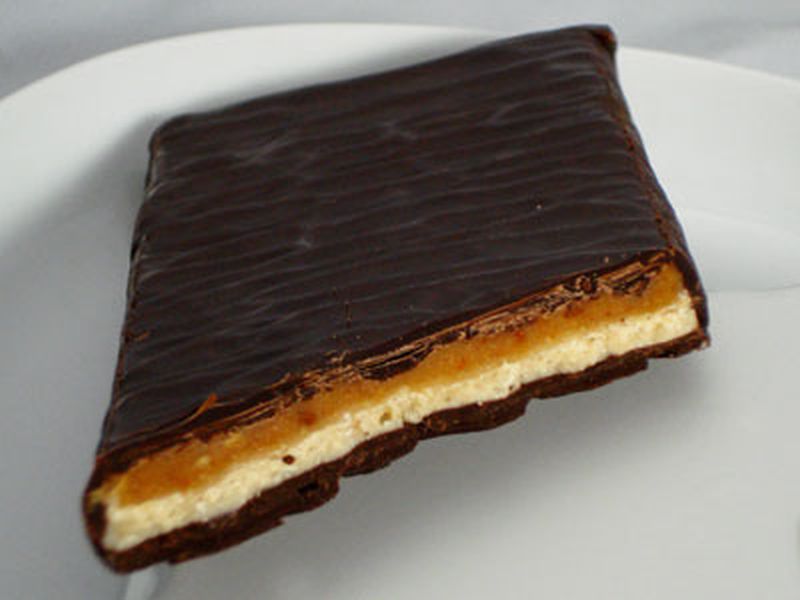 Image Source : peanutbutterandco
Peanut chocolates and peanut butter chocolates are loved by many, but the new concept which is very bizarre is the peanut and ketchup chocolate. The combination of peanut and ketchup was introduced to celebrate Obama's win and was a limited edition chocolate. The new concept went wrong and now this flavor has been discontinued.
Chai chocolate
Tea is the essence for a major part of the Indian population. Indian morning basically starts from tea. Adding the flavor of tea to chocolate may sound weird, but for the Indian tea and chocolate lovers, it may be a treat. To make it a perfect combo, it contains the flavor of ginger too. A bite of this chocolate will do wonders to make the tea lovers feel better instantly.
Cucumber vodka mint chocolate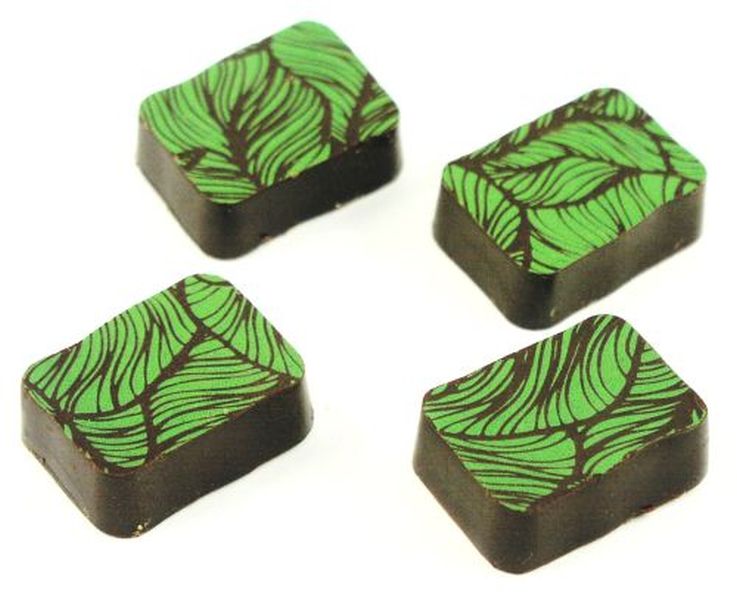 Image Source :  auntyacid.com
Adding a twist to the liquor filled chocolates, there is another weird flavor that may attract the chocolate lovers and that is the mojito-combo chocolate. This dark chocolate covers a white chocolate ganache which is filled with mint, cucumber puree and vodka. The chocolate is completely preservative free and thus it has an expiry period of just 6 months.
Camel milk chocolate
Another chocolate which consists of a unique flavor is the chocolate made from the highly nutritious and rare milk of camel, by Al Nassma company. These are the premium chocolates and are taste wise malt and mineral.