Name of the dish: Zucchini leek latkes
The zucchini leek latkes recipe is a delicious low carbohydrate dish, which tastes best with the sour cream. It is a Greek dish specially made during the festival of lights, Hanukkah, in Jerusalem.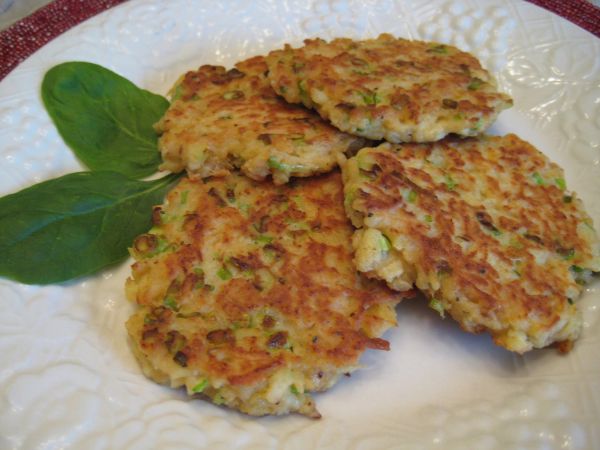 Complexity level: Easy
Time taken: 40-45 minutes
Ingredients:
3 medium leeks, cleaned and cut into 2-inch pieces
1 egg
2 tablespoons whole-wheat flour
1/4 cup sour cream
Salt & pepper
1-cup oil for frying
Sour cream or yogurt
Process:
Boil the leeks in salty water until soft. Remove and drain the water and let it cool for 10-15 minutes. Squeeze it with your hands to remove excess water from it. Then puree the leeks with hand blender or in a food processor. Then make a mixture of whisked egg, leek puree, flour, sour cream, salt, and pepper. This mixture should be like a pancake batter in terms of thickness and look.
Heat the oil in a frying pan and spoon half cup of the batter into the pan, flattening them into thick patties with the help of a spatula. Fry the patties until they are golden, flipping them once. To drain off excess oil, transfer the patties to paper napkins.
Serve hot with sour cream or yogurt.
Tips:
You can also shallow fry these latkes instead of deep-frying, as it may contain high quantity of oil.