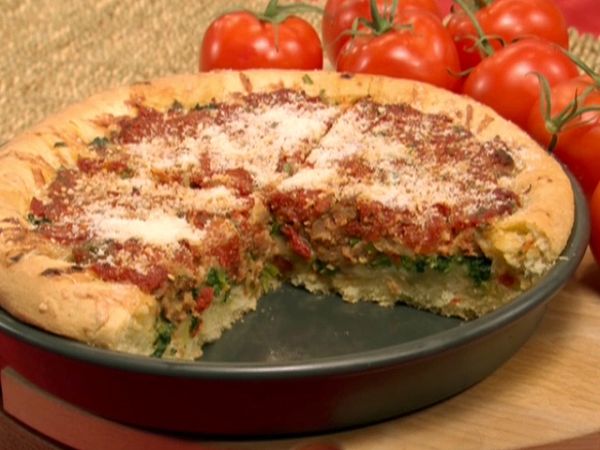 Pizza is made in many different flavors with different taste. As a name suggest that we are deeping small pieces of broccoli in pizza with tomatoes, mushrooms/chicken/meat, and sugar for sweet, cheese. Popularity and specialty is that broccoli helps in digestive system. Chicken broccoli pizza is a favorite American side dish with overwhelming popularity across the globe. It is quite easy to prepare.
Complexity level: Moderate
Time taken: 50 min
Ingredients:
Dry yeast, warm water, sugar and pepper to taste, flour, garlic, tomato sauce or tomato paste, pieces of mushroom/chicken/meat, blanched, roughly chopped broccoli, butter, blanched, roughly chopped broccoli.
Process
There are 5 steps to make Broccoli deep pizza with spicy chicken or mushrooms or meat.
1. Take 5 tablespoon of yeast and 2 tablespoon of sugar power in warm water and stir it properly. We are adding sugar because of some sweetness to the bread as broccoli taste is little bitter taste. Combine the flours and salt mixed it properly and add the dissolved yeast and 2 spoon of the oil. Mix until the mixture becomes smooth. Put in a large bowl, cover with plastic wrap, and rise up to 2-3 hours.
2. Take 500 gram of broccoli and add into the bowl with water to boil the broccoli. Make sure water isn't bubbling too active, that may make broccoli to soft.
Take boiled broccoli and mashed it properly.
3. Meanwhile take a pan and heat with slow flame. Add 3 spoon of oil. After heating, add 2 tablespoon of chopped garlic when garlic becomes brown then add roughly chopped broccoli, fry mushroom/chicken/meat. I am taking meat into the fry pan. Add salt, chili powder. When this mixture becomes brown then make it aside for cool. Finally the broccoli and meat mixture is prepared.
4. Take mashed flour and make like a bread and side phase should be little bit thick. And put it into slow heated pan. After sometime it evaporate and become fluffy and think.
5. Add tomato sauce in the pizza bread, spread to the corner then add the mixture of fry mixture which contain boiled broccoli, fried meat over tomato sauces and finally spread lots of cheese and butter over it so make pizza more tasty and cheesy. Finally Sprinkle salt and pepper to taste. After 5 min the Broccoli Deep Pizza is prepared. This step we always make in slow flame so that pizza bread may not burn. Cut pizza bread into 6 pieces. Broccoli Deep Pizza with spicy meat is finally ready to eat.
Tips
We can make two layer of in pizza bread. In first layer, add tomato sauce over pizza bread. In second layer, spread roughly chopped broccoli and meat with lots of cheese into it. This delicious broccoli deep pizza becomes thick and finally ready to eat. We can also add lots of vegetable like chopped capsicum and tomatoes.