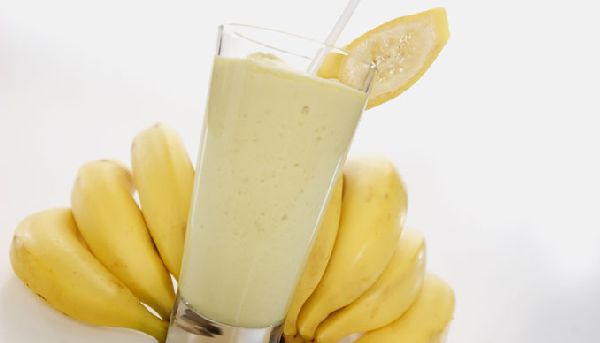 The 'all American banana split' is an ice cream based dessert that includes a banana split down the middle in two halves and served with your favorite ice cream flavors. It is topped with cream, and garnished with cherries and hot chocolate syrup. The classic banana split has scoops of vanilla, chocolate and strawberry ice cream, topped with pineapple, chocolate syrup and strawberries. It is a mouthwatering recipe and one of the most popular desserts amongst kids. Now you can also try a banana split smoothie that will cool you down during the summer. Read on to find how you can make your glass of banana split smoothie.
Banana split
It all started in Pennsylvania, when a 23 year old American, David Evans Strickler, tried inventing this dessert. He always loved inventing sundaes, and one day he came with an idea of banana based triple ice cream sundae in 1904. It originally cost twice the price of other sundaes. It became popular in the year 1907, when many restaurants adopted this as their signature dessert in order to attract students and kids. Further, the experiment was taken to the next level by our mommies when banana split ice cream was redefined into a liquid form. This came to be known as a banana split smoothie. This is super hit among kids and makes a cool drink in the hot summer. So you can beat the heat this summer with a banana split smoothie.
Complexity level
Easy
Time taken
15 to 20 minutes
Ingredients
1. 1 medium ripe banana, which is sliced
2. 1 cup of fresh pineapple, which is diced
3. ½ cup of fresh strawberries
4. ¾ cup of milk
5. 1 tablespoon honey
6. 1 cup of crushed ice
7. Whipped cream
8. Chocolate syrup
9. Maraschino cherry
Serves
Serves 2 people
Procedure
1. Blend the pineapple and strawberries in a blender until they are mashed completely.
2. Add sliced banana, milk, honey, crushed ice to the blended strawberry and pineapple mixture
3. Blend all the ingredients on high until it becomes smooth.
4. Pour into a coupe or a glass of your choice.
5. Garnish it with a dollop of whipped cream, hot chocolate syrup and a maraschino cherry.
6. Either serve it immediately or refrigerate it.