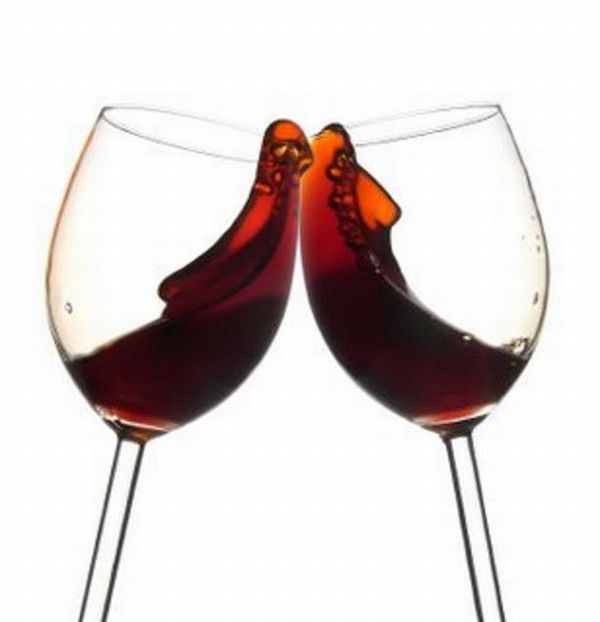 Drinking wine has gained a lot of popularity over the years and there are so many different varieties of wine available these days, it could completely confuse you. If you walk into a wine store, and you have no idea about wines in general, then you are in for a big surprise. Other than the fact that wines are segregated into basic whites, reds, and rose, they are again separated into various types based on certain factors. All the types of wine are, of course, made by growing and processing red or black grapes, but the wine that is ultimately the end result varies largely on the type of grape used, country and region they are grown in, climate, temperature, soil conditions and rain amount. If you are new to drinking wine and you have opted to start with the red wine, then it is important that you learn the basics and the major types of reds available. Read on to learn about eight of the major red wines so you can then decide which is your favorite. Here are a few major red wine types.
1. Syra or Shiraz
The similarity between these two types of red wine is the fact that the same grape is used to create the wines. The difference, however, is the way the grapes are then turned into these two wines. The Syrah variety excels in the Rhone region in France and is frequently used as a blending grape as well. It adapts well in warmer climates making it popular also in wineries in Napa Valley and Sonoma Wineries in California. Taste wise, the wine is medium to full bodied and has slight hints of spice, pepper and some fruity flavors. Since it can age for a long time, you can go ahead and buy some extra for storage when you find one you like.
The Shiraz variety on the other hand has hearty and spicy flavors, maybe even sweeter that the Syrah variety. Some of the world's finest, darkest, and deepest reds are produced by the Shiraz variety and is known for intense flavors and longevity. This variety is grown mainly in Australia and is very popular among amateurs.
2. Merlot
Merlot, pronounced as Mare-lo, is one of the most popular and well known types of red wine in the world, and it is also a hit among new red wine drinkers due to the softness it oozes out. This variety is popularly grown in Italy, California, Romania, Washington state, Chile etc and due to it's key role in the Bordeaux blend it is also grown in France. Merlots are medium and full bodied and you would get typical scents and flavors of plums, blackberry, herbal accents and in some cases chocolate and vanilla as well. The wine can pair well with a variety of foods, but pairing medium bodied ones with salmon and the heavier ones with red meats would be the best. Another advantage of this red wine is the fact that it is drinkable at an early stage. Serve the wine at around 65 degrees Fahrenheit and you will enjoy.
3. Cabernet Sauvignon
This red wine has been unanimously accepted as the world's best varieties and pairs well with any kind of red meat. The grape variety stands out from the usual with its blue color and is widely grown in California, Australia, and Chile. The wine is medium to full bodied and they take a really long time to age, making the young Cabernet wines usually highly tannic. Flavors include that of raspberries, blackberries and cherries and due to the oak treatment they undergo, the vanilla flavors are sometimes present in the wine.
4. Malbec
Although the Malbec had its origins in the French Bordeaux region, these days it is usually associated with Argentina as it is their most popular red wine. The climatic conditions, especially in the Mendoza wine region, makes this variety thrive well. They are also grown in Chile, Australia and the cooler regions of California and in small amount in South Africa, New Zealand, and Italy. The taste varies largely on the place it is grown in and how it has been transformed. But mostly the wine is well colored and has hints of plums, spice and berries. It is also used as a blending wine with Cabernet Franc, Merlot and Cabernet Sauvignon which are sometimes known to possess healthy benefits.
5. Pinot Noir
Pinor Noir varieties are usually grown in cooler climates like the Burgundy region in France. They are difficult to grow, are rarely blended and have no tannins. The wine pairs well with chicken, lamb and even grilled salmon due to its delicate and fresh tastes. Aromas are fruity with hints of tea leaf and worn leather thrown in and they are ideal served at around 60 degrees Fahrenheit.
6. Zinfandel
The Zinfandel is, so far perhaps, the most adaptable wine grape in the world. It has an active flavor of pepper and berries. They are primarily grown in California and can be a bit of a challenge since they grow unevenly and can rot real fast. This variety can produce anything from the whites to rich heavy reds and even roses. Pairing wise, it highly depends on the heaviness and freshness of the wine. But ideally they should go well with pasta and grilled dishes.
7. Sangiovese
This wine is one of the most popular Italian wines and is used mainly in red wine blends such as Chianti and Super Tuscans. This medium bodied wine has flavors of fresh berry and plum and can be paired with more or less any Italian dish and even Mediterranean cuisines. The Tuscany area in Italy and some areas in California are known to house this variety of grapes.
8. Barbere
The Barbere variety is similar to the Merlot, but not as popular as them. They are very versatile and can be paired with more or less any kind of dish, including those with tomato sauces. Wine districts of Italy and California grow this variety and taste wise, they have strong cherry and plum flavors finished off with a silky texture and excellent acidity.