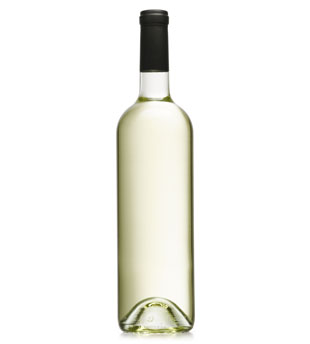 The appearance of white wine is very sparkling with a golden tincture in it. The color of the grape skin determines the color of wine.The color of white wine differs because of different types of grapes. The white wine is freshly prepared from grapes as soon as they are picked up. Here are some types of white wines. Check it out!
1. Chardonnay
It is considered one of the best and most popular white wines. It is mainly produced in France and California. Beside these two countries, Chardonnay is prepared in various wine producing areas of the world due to its adaptability. Chardonnay grapes are used to prepare white wine. The grapes are fermented in oak barrels. It tastes buttery or like the taste of fig, honey or peach.
2. Chablis
They are mostly grown in the vineyards of France, Burgundy. They are basically dry steely wine. The name Chablis is generally a generic name which is used to explain dry white jug or box wine. It has been ranked as Chablis Grand Cru, Petit Chablis.
3. Reisling
Reisling is mostly grown in Germany. It is also grown in France's Alaska region and in New York Finger Lake district, California, Washington. Reisling, though quite refreshing, contains crispy acidity. Three different varieties of wine is prepared from this grape i.e. dry, semi dry and sweet.
4. Sauvignon
It has another name which is Fume Blanc. It has a grassy flavor and is grown in Bordeaux, New Zealand, South Africa, North Eastern Italy, Loire valley, California and parts of France. It mostly comprises of different fruit components which are blended with Semilion from Bordeaux. The grapes grow very well in cool climatic conditions and they have to be monitored closely in order to get a good quality of grapes. For the regular wine drinkers, this Sauvignon might not turn out to be good one as it may appear to be light for them.
5. Gewurztraminer
It has a very rich aroma which makes it stand out distinctively from others. It is best enjoyed if it is taken in small sips.They are mostly grown in Alaska, France, Germany and USA. The color of grapes are pale green and they grow well in cool climatic conditions. The word "Gewurztraminer" literally means spicy.
6. Semilion
It is a unique type of white wine which is easily blended with white Bordeaux wine and Sauternes. Semilion grapes are used to prepare the best quality wines of Australia like Honey Hunters. These grapes can be used to make best dessert wine. In comparison to other grapes, these grapes grow at a faster pace. They are not easily damaged by rain or frost and taste very sweet and juicy. The color of Semilion is golden with an oily texture in it.
7. Pinot Gris
It is also known as Pinot Grigio.The characteristics of grapes vary with the growing region. It is grown in Alaska, United States. The European Pinot Gris is quite acidic in comparison to American Pinot Gris. It is basically dry and crispy. It tastes like almonds and peaches.