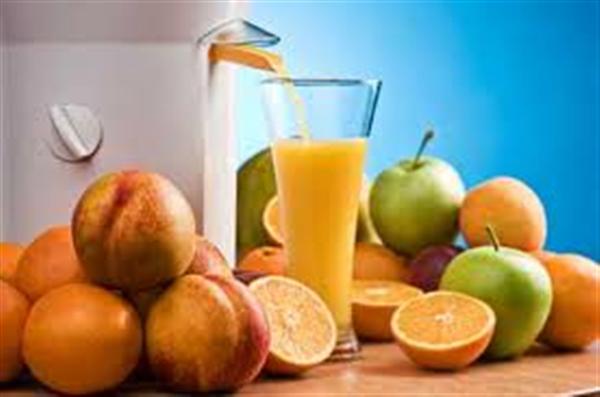 Along with your regular meals, it is mandatory to eat enough fruits and vegetables. Most of you might follow lots of diet chart and try to divide your meal portions. Nowadays, dieticians recommend small meal portions and this meals division has benefited most of the people suffering from the problem of overweight and obesity. After following diet charts, concentrating more on fatless food and by passing junk food also most of you are still facing the problem of increased waist line and weight gain. The main reason of weight gain is, not concentrating more on fruits and vegetable.
Most of the people complain about cannot consume fruits and raw vegetables often but with a simple effort you can always get the solution for these problems. The solution is if you cannot consume the whole fruits and vegetables you can always extract juice from it. Never forget that fruit and vegetables get you a very healthy benefit and supports your organ to function properly. Juicing is also a good way to customize your regular meals. In the market a wide collection of branded juicers are available with the help of that you can easily extract juice from fruits and vegetables. Nowadays, juicers are not at all expensive and you can easily install one of them for your regular. Consuming juices everyday ensures a good health benefit and you are not doing any big investment from your side. Explore more about the benefits of juicing in the later part of this article.
1. Vitamins and minerals

In your regular meal it is recommended that everyday you should include fibers, vitamins, nutrients and antioxidants. How many of you can agree that everyday you consume right quantity of fruits and vegetables? As a fact, your body is not getting proper nourishment of vitamins and minerals. Try extracting juices from raw ingredients and satisfy your system with the proper servings of vitamins and minerals. When you are juicing from raw ingredients, remember you are in taking a good amount of fiber which helps scrubbing out the unhealthy toxic waste from your body.
2. Helps in absorption of necessary enzymes

Most of you might be consuming whole fruits and vegetables in the form of salads. Those are good options but the best way to consume fruits and vegetables is extracting juice from it. When you are drinking extracted from fruits and vegetables, your body is actually absorbing more essential enzymes and minerals supporting your body to experience greater health benefits. These enzymes actually help speeding up your metabolism supporting a weight loss along with a healthy diet.
3. Reduce your depression

Do you ever feel down or depressed while you are on for any work? This is due to the mineral deficiency of your body. Consuming enough quantity of juice everyday supports your body to absorb vital mineral, iron, folic acid, calcium, potassium and magnesium. These mineral's helps your body to function properly and also reduces depression symptom. Make sure to serve your kids at least two glass of juice everyday as this growing period of your kids body requires all essential vitamins and minerals so that it can perform properly.
4. Home made juice

Buy the vegetables and fruits from the super markets and extract juice in the home itself. You can always try new combinations of juices that will help you and your family to have change in taste every alternate day. Try making smoothies with different berries, fruits and yogurt. Kids love exploring new taste and also juice extracted from different fruits and mixed together can make great fruit punch for your kids. Summer is around and you can make different juices combined with yogurt and mint will give a new attraction in any of your our door parties. You can strain juices for the kids, but it is always great if you can consume juice along with pulp. This acts as a fiber providing your health little extra benefit.
5. Packed juice cartons

In most of the homes, the juices that are used in the breakfast table are store bought product. Avoid any juices available in the store shelf as these juices contains high amount of sugar and also harmful additives and preservatives. They do not have any food values and also this helps in increasing your waistline rather reducing it. Store bought juice boxes are also very expensive and they offers hidden fat to your body. Preparing juice in your home helps you saving money and at the same time you are adding great food value to your body. Once you try preparing juice in your home, you are never going back to the store bought products for sure. Store bought box juices can never give you the fresh taste that you can get from your own creation.