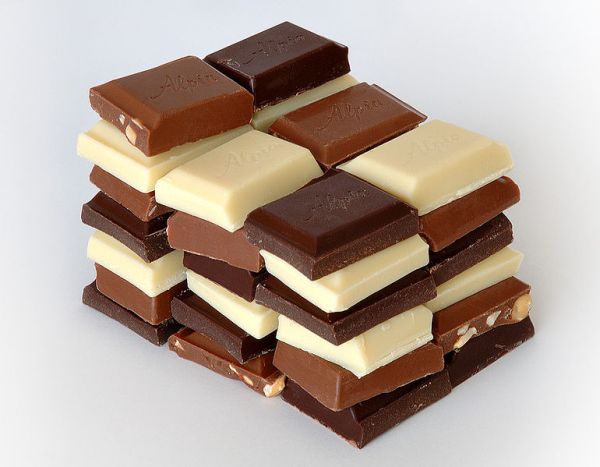 Chocolates have always remained favorite, not only among kids, but also, adults. They can be used to prepare many mouth-watering desserts. Different types of chocolate puddings can be easily prepared at home. There is nothing that can be compared to a delicious homemade chocolate pudding. Its rich flavor makes it the best thing to be savored at the end of a meal. Here are 5 chocolate pudding ideas.
1. Chocolate pots
A rich chocolate pudding with a slightly bitter taste, chocolate pots is easy to prepare dessert. The pudding has a strong chocolate flavor and therefore a few spoons are enough to satiate the sweet taste buds.
To prepare this, you will need 225 g of sugar, 500 ml of dry white wine, juice of a lemon, 1 l double-cream, dried rosemary 2 tsp and 300 g of extra bitter grated chocolate. Mix white wine, sugar and lemon juice and heat the mixture on a medium heat in a pan. Stir occasionally and keep heating until the sugar dissolves completely. In this mixture, mix double cream and rosemary. Then, add chocolate to this and stir it, till it dissolves completely. Let the mixture simmer on low flame for around 45 minutes. Put off the flame and cool the mixture. Transfer this mixture into small pots and keep it in a refrigerator, so that it sets properly.
The pudding can be given an interesting twist by experimenting with different ingredients thus lending a different flavor. For instance, you can add a tangy flavor by adding orange peel.
2. Molten chocolate pudding
The warm chocolate in this pudding makes this dessert irresistible for chocoholics.
To prepare molten chocolate pudding, all you would need is, 115 g of unsalted butter, 115 g of dark chocolate, three eggs, 35 g flour and 150 g of caster sugar. At first, pre-heat your oven at 200°C. Then, apply butter on the baking dishes and sprinkle some flour on them. Melt the chocolate and butter together in a bowl by keeping it over hot water. After melting, let the mixture cool a little. In a separate bowl, mix eggs, flour and sugar and then whisk the ingredients properly. To this, add the chocolate and butter mixture and blend them nicely. Transfer the mixture into baking dishes and bake for 10-12 minutes. Pudding can be served in various ways. One of the most preferred way is to serve it warm with some cream.
3. Chocolate brownies
The rich chocolate taste and the sponge cake feel, makes it suitable for all times. It can be consumed with a cup of evening tea or as a dessert, especially
To prepare this tasty brownie, you need 200g of dark chocolate, 125 g of unsalted butter, 225 g of vanilla sugar, two eggs, one egg yolk, 4tsp of fresh instant coffee, 150 g of flour, baking powder 1 tsp, a pinch of salt and some walnuts. At first, you have to pre-heat the oven to 180°C. You should also line the baking tin with a foil. Melt the chocolate in a bowl kept over hot water. Meanwhile, mix the butter and sugar till the mixture becomes light. Add eggs into this and beat again. Now, pour the molten chocolate and coffee into the mixture and add flour, baking powder and walnuts to it. Transfer the mixture into the baking tin and bake for 20-25 minutes. Let the cake remain in the tin outside the oven and cut it when it cools down. Be careful to take out the brownie from the oven while it is a little sticky. The inner part should be like a fudge and not spongy.
4. Chocolate sauce
Hot chocolate sauce tastes the best when it is served with vanilla ice-cream. This dessert is irresistible and a hot favorite among people of all ages.
The things that you require for the preparing this delicacy are 100 g of small pieces of dark chocolate, 15 g of butter, 3 tsps of heated golden syrup and 3 tsps of cream. First allow the butter and chocolate to melt together in a bowl kept over hot water. When the mixture melts, add golden syrup and cream. Mix everything well and your sauce is ready in no time!
The sauce is very easy to prepare and it tastes divine. Make it for your family and friends and win their praises!
5. Chocolate mousse
The dark chocolate mousse will be the best dessert you would have ever had. The fluffy texture and deep chocolate flavor makes it the most delicious homemade pudding.
You need to have 100 g of chocolate, four egg yolks, 50 g of caster sugar and six egg whites. You have to melt the chocolate at first in a bowl by keeping it over hot water. After it melts, cool it down a little. Mix the egg yolks and 40 g of caster sugar. Keep mixing, till it becomes light and fluffy. Then add this mixture to the molten chocolate and mix it well. Whisk the remaining sugar with egg white. Continue mixing till the mixture becomes glossy in texture. Pour one third of this glossy mixture to the chocolate mixture and blend them nicely. Now, mix the remaining egg white mixture and refrigerate the pudding overnight so that it sets properly.
This is a delicious, light and healthy recipe. It is easy to prepare and very tasty to eat. The best thing about all these pudding recipes is that these are very easy to be prepared and you can find almost all the ingredients in your kitchen. They are better than any of the ready-made puddings that are available in the market. Make these at home and enjoy the wonderful taste of chocolate in many different forms.