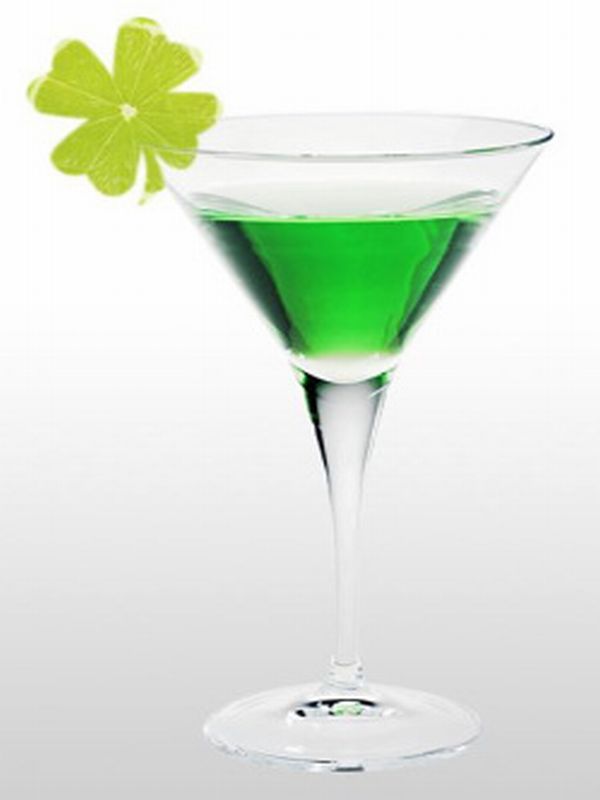 Green cocktails are not only really exquisite to look at but they are becoming an indispensable part of several "green" themed parties. St. Patrick's Day is not complete without a sip of these green beauties. However making and serving perfect green cocktails may sometimes need a little more than simple imagination. A few handy tips never hurt anyone.
1. Use green colored liquor
There are a quite a few green colored liquor options available out there. You can use these to make a selection of green cocktails to suit your occasion and taste in liquor as well. You also get a choice to choose from variety of green tints these drinks offer. Drinks such as sour apple schnapps have a deeper shade of green than other. You can also try out green creme de menthe for a slightly sober green tinge. However, make sure that you don't have other ingredients in the drink that have a strong coloring of their own. It's better to use only colorless drinks apart from your main coloring drink to preserve the green shade. Some green liquors you can check out are Midori Melon Liqueur, UV Green Vodka, Green Chartreuse, Absinthe and Sour Apple Schnapps.
2. Use Green Herbs, Fruits and Vegetables.
Another healthy and green option of making perfect green cocktails is to use green foods. Using green herbs, fruits or vegetables provide a natural green color to the drink as well as special taste of their own. Make sure you keep in mind the fruit preferences of your guests when you plan to use these ingredients and choose accordingly. Some of the fruits that are commonly used for the purpose are kiwis, cucumber, green apples, lemons and melons. However, be judicious in your use these items since they might not provide as green a shade as you might expect in comparison to green liquors. Some popular "green" cocktails made with green food items are Designated appletini, Green goblin, Kiwi Daiquiri, Guacarita, Tarra Christi and Jalapeno Margarita.
3. Use Artificial Coloring.
Everyone at one point of time or other must have tasted or at least seen the green beer which is very commonly used on St. Patrick's Day. The beer uses artificial coloring to give it the shade of green. Although not common, this coloring agent can be used in cocktails to make them green as well and that too without affecting the original taste. However, make sure that you don't over use the agent. A couple of drops of coloring with suffice per glass of cocktail.