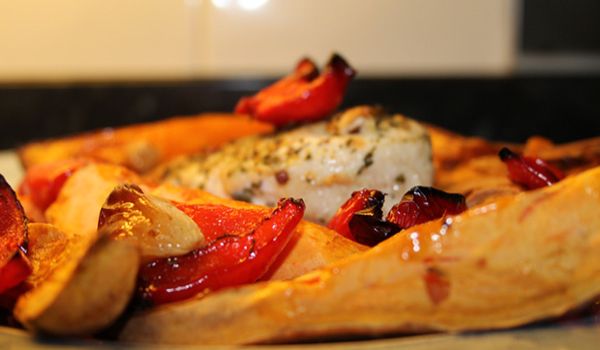 Many people can be seen going on a diet, but still they are unable to reduce their weight. It is a very common practice. Most of us are surprised to see that even after strictly following the diet plan, why we are not able to reduce our weight. The reason is very simple. There is a problem with our diet plan. Actually, food is for betterment of our body. It is the way we eat makes it good or bad. There are some food diets that may appear fat free to you, but these are actually containing rich content of fat. Some are like-
Muffins- These may look quite healthy but are having very high fat content. They are made with lots of oil, sugar and white flour. These all add to your weight. Even if you take little more breakfast cereals, then also it may lead to weight gain.
Pasta- Though 2 ounce pasta contains just 75 calories, but all other ingredients that are added with it make you gain weight. You should avoid adding unnecessary vegetables and other such things to it.
Cheese- Many people think it as a low fat diet. But again they are mistaken. It is actually a concentrated milk so its nutrition value is same. But this also means that it is high in proteins, calcium and fat too.
Dressed salads- We all know that salad is a low fat diet. But, some people add their favorite dressing on the salad dish. It leads to high fat content. It can pack 50-85 calories for each tablespoon adding.
Nuts- All nuts like almonds, cashews, pistachios etc are high in fat content. There serving should be restricted to a quarter of cup. Even this much quantity contains 15 grams of fat.
Avoid burgers, fries and bread sticks in lunch- These all lead to high calorie intake in your body. Just one fried burger will spoil all your day long diet.
Avoid excessive olive oil- Olive oil is very good for health. It is much healthier than other cooking oils. But excess of everything is bad. Even if you take excess of this oil in your diet, it may disturbs your diet plan.
Never go for deep fried chips- Many people prefer taking some vegetable chips in between their lunch and dinner. No one will call it healthy. Avoid intake of deep fried potato chips. They contain high saturated fat.
Avocado- Avocado are said to be containing very less saturated fat in them. One avocado has just 4 grams of saturated fat. But then also it does not mean you are free to take any number of avocado in your diet.
Popcorn- If you like to have snack, then popcorn can be the best option. They are having very less fat content. But all popcorn are not alike. Even if you skip butter than also they may be containing some little fat.
Licorice- No one would add candy to his diet plan. But licorice is marketed such way that it contains zero fat. This means a candy with all sugar. This again is not good for health.
Various shakes- Many people are very busy in their day to day life. They prefer going for meal replacement shakes. They may taste very good. But these all are having rich content of fat in them.
Berries- They make a lot of weight loss food. But, it is only when you are counting on number of berries.
Forget dunkin donuts- These are not at all healthy. They are very high in calories and may result in high intake of fat in your food.
Sweetened condensed milk- Many of us have a habit to add condensed milk to our food. This is a rich source of fat. Try to avoid it.
Baked beans- Whether you make your beans yourself or buy it from the market, they are high in calories. If you add pork or hot dogs, the number shoots even higher.
Dates- They are also very high in calories. 100 grams of a Medjool date gives 277 calories, while the same amount of Deglet Noor dates have 282 calories. Further if you go for a cup of chopped dates, you are actually taking 415 calories. So be careful.
Avoid dark chocolates- Dark chocolates contain much more calories than simple ones. There are more than 501 calories in just 100 grams of dark chocolate.
Mangoes- The king of all fruits contains calories too in high content. There are more than 130 calories in just one medium size mango.
Coconut milk- Those who are big fans of Thai food should look at this point. There are more than 250 calories in just 100 grams of coconut milk.
This way it may be seen that there are various such foods that may appear very healthy but, actually they are also a big source of fat. You may go for any diet plan, just keep one thing in mind. Don't go in excess of any thing.