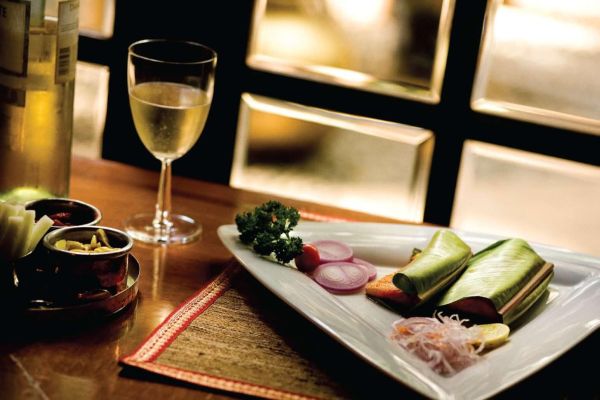 Among the numerous restaurants located around the world, few boast of delicious meals, unique menu, affordable costs, perfect ambiance and efficient service. All factors make for an enriching food experience. All these factors clubbed together make up a fine restaurant. Though there are many restaurants around the World, but only a few have all factors clubbed together. These few are on our list of the World's famous restaurants. Read on and discover the finest dining options around the world.
1. Nobu, New York City
Chef Nobu Matsuhisa and Hollywood actor founded this renowned restaurant. Started in 1994, it is known for its combination of cuisines from Argentina, Japan as well as Peru. People cannot get enough its famous miso-marinated black cod.
2. Pierre Gagnaire, Paris
It is named after its founder who was a master of fusion right from the 60s when he worked in a small restaurant. It is located on Rue Balzac and is known for its sweet as well as tangy flavors that are in tune with Southeast Asian cuisine.
3. Jean Georges, New York city
It is known for excellent French cuisine with a hint of Asian mix that is the masterpiece of Jean Georges. He is renowned for his skill and ever expanding franchise from NYC to France itself. No wonder he has nearly 15 such restaurants.
4. Mugaritz, Errenteria, Spain
It is in Basque Country near the phenomenal San Sebastian. Chef Andoni Luis Aduriz is known for his talent for putting together unusual combinations of food together in great ways. The restaurant is known for its brined vanilla with lettuce as well as clay cooked carrots.
5. Tru , Chicago
It is the masterpiece of chefs Rock Tramanto and Gale Grande. They have put French cuisine in the forefront with their delicious delights that have Midwestern hints.
6. 71 Clinton Fresh Food, New York City
A restaurant at the Lower east side which is known for delightful squid with shrimp and orange sauce by Chef Wylie Dufresne.
7. Aureole Las Vegas, Las Vegas
Introduced by Charlie Palmer, the restaurant is located at Mandalay Bay. It is mainly known for a wine tower that is 42 feet in height and supported by angels. It is flashy and has the best American menu in Vegas.
8. El Bulli, Roses, Spain
Selected as the best eatery ion in 2002, the restaurant is known for its extraordinary menu. Whether its ravioli from cuttlefish to liquid coconut, it makes the people who visited it once come back.
9. L'Atelier de Joël Robuchon, Paris
An initiative by Chef Joël Robuchon, who returned from retirement to bring a combination of French and sushi cooking back to life.
10. Per Se, New York City
Chef Jonathan Benno has been able to create two different nine course menus that are equally unique as well as all vegetarian.
11. Blue Hill at Stone Barns, Pocantico Hills, New York
Chef Dan Barber has made this place an excellent eatery for anyone who wishes to see where his meal ingredients are grown.
12. Alinea, Chicago
Chef Grant Achatz presents best ingredients in a stunning manner like lemon soda custard or squab on a log with charred strawberries.
13. Cochon, New Orleans
It was opened after hurricane Katrina by Donald Link and is known for its Louisiana cuisine with Cajun roots .Its boudin and andouille sausages are one of a kind.
14. Maison Boulud, Beijing
The restaurant is known for serving French cuisine as well as Asian and is the best upscale dining place in China.
15. The Bazaar, Los Angeles
It is like a Hollywood movie that has perfect Spanish cuisine and is loved by all food critics. It also has an unabashed splendor.
16. Next, Chicago
It is the newest eatery with a quarterly updated menu that will have inspiration from 1930s to 2030s. You can dine here by purchasing meal tickets. Cost will vary according to the weekdays/weekends.