The aroma of bacon sizzling over a fire is heavenly. Its thick taste just sets your taste buds tingling. As a bacon-enthusiast, you love your bacon with eggs or just eating it plain. Although, by now you might be tired of the conventional ways of eating bacon. Why not try cooking some delicious bacon-enriched recipes. You will not be disappointed with the right mixture of flavor and meaty goodness.
1. Mini Chicken Pot Pies with Bacon and Marjoram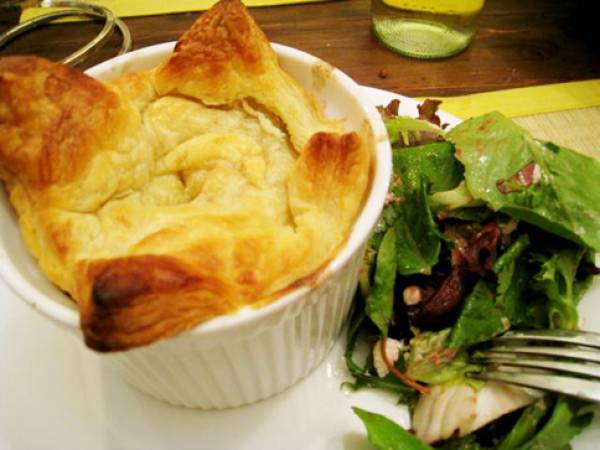 One of the easiest and best recipes. Diners love the taste of chicken and bacon while the marjoram gives the pie a non-traditional taste. You can play around a little with the ingredients, substitute crème fraiche with sour or light cream, it will turn out delicious.
2. Iceberg Wedge with Warm Bacon and Blue Cheese Dressing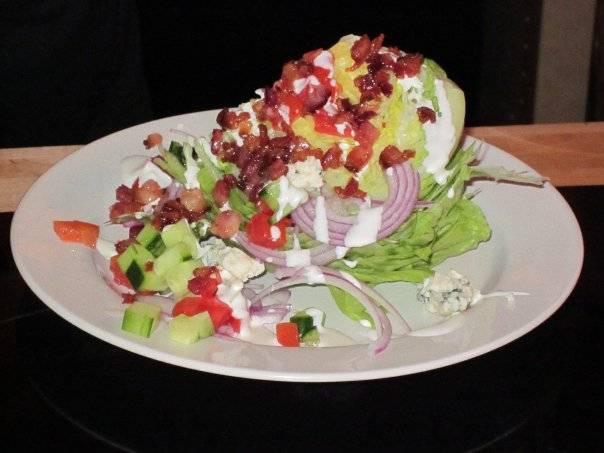 Easy to prepare with simple ingredients for any special occasion. Delicious with marinated sweet cherry tomatoes to add flavor to an already tasty dish. The mellow texture of the dressing compliments the crunchiness of warm bacon and iceberg very nicely.
3. Onion, Cheese, and Bacon Tart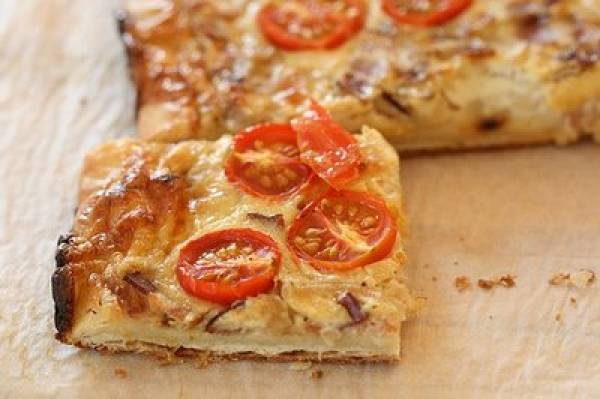 The flavors blend together in harmony without one overpowering the other. Many reviewers describe the crust as rich, buttery and crumbling. It is paired wonderfully with the sweetness of onions, the milkiness of cheese and the saltines of bacon for a tantalizing dish.
4. Bacon and Dates Scones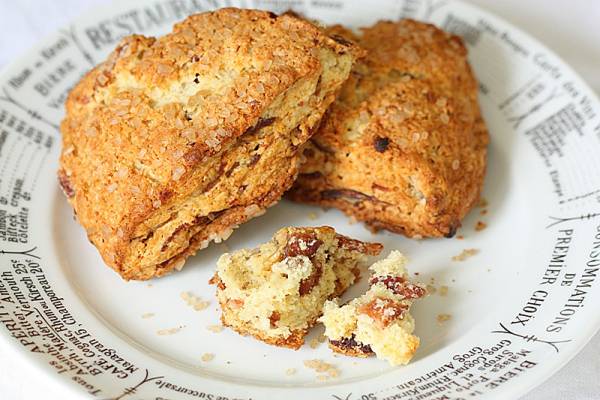 Tempting as an after dinner snack or served for breakfast, you will enjoy this pastry with its juicy bacon and dates filling nestled in a crisp crust. Also, you can brush some bacon drippings across the scones to enhance the bacon flavor.
5. Fettucine with Peas, Asparagus, and Pancetta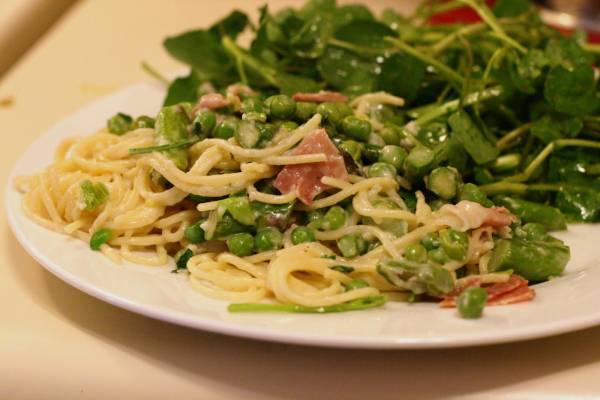 Many people classify this dish as spring in a bowl because of its fresh, wholesome tastiness. The cream sauce settles well into every crevice so you savor its sweetness with every bite. The thin slices of pancetta (Italian bacon) heighten the dish to perfection with their smoked and salty relish.
6. Sweet and Spicy Bacon Wrapped Butternut Squash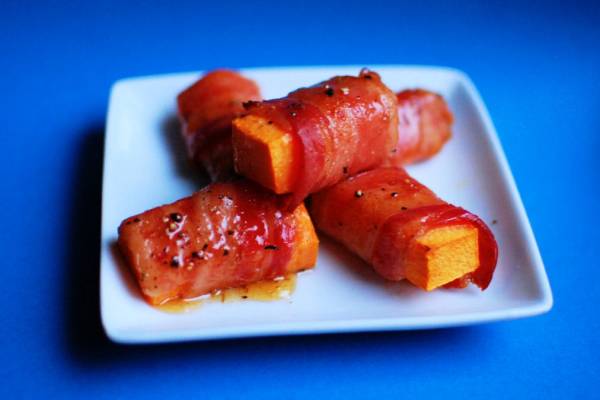 At the end, the bacon will have an incredible sweet and spicy flavor. If you are the kind of person who can appreciate the combination of sweet and salty in their bacon, you will love this recipe.
7. Bacon and Cheddar Mashed Potatoes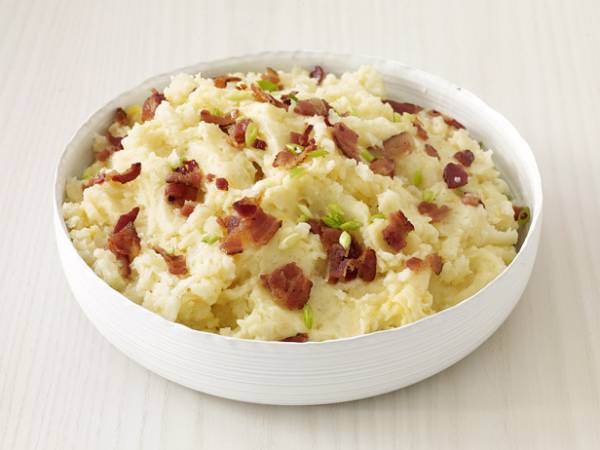 Creamy and rich, the mashed potatoes taste divine. The bacon and chives give the smoothness a nice rough texture.
It can even supplement your diet, use reduced-fat cheddar, fat free mayo and skimmed milk to reduce calories.
8. Bacon Wrapped Prawns with Chipotle BBQ Sauce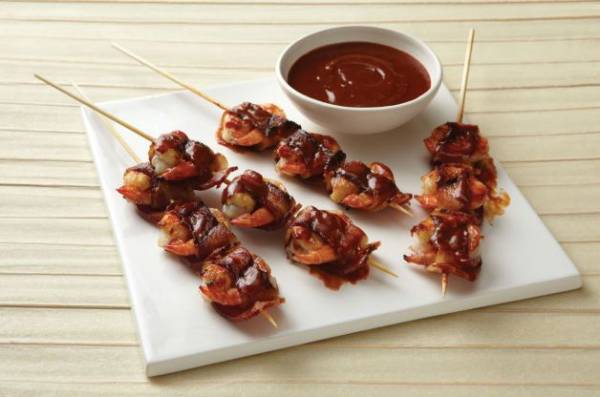 The sauce has the right mix of sweetness, tangy and spiciness to delight your senses. The shrimp is firm and delectable, melding with the saltines of the bacon. The dish can be served very hot or just alright, depends on how you vary the chipotle peppers and cayenne.
9. Brussels Sprouts with Bacon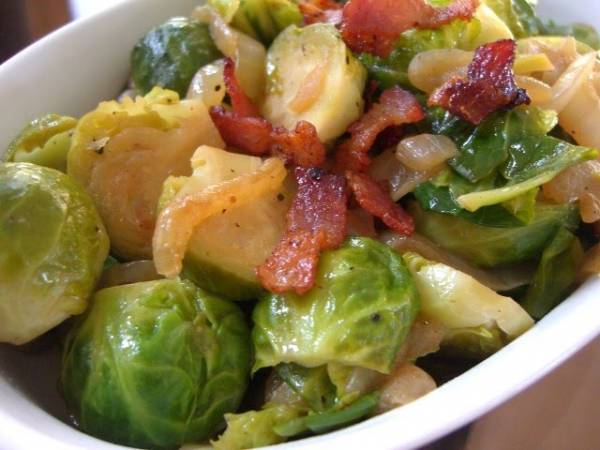 An incredibly delicious way to cook Brussels sprouts and get other people to eat them. You can roast the mixture for a crispy and salty flavor or cook it so it is soft enough for a good munch. The bitter taste of Brussels sprouts is completely overtaken by the flavor of bacon and the chicken broth.
10. Bacon Avocado Burritos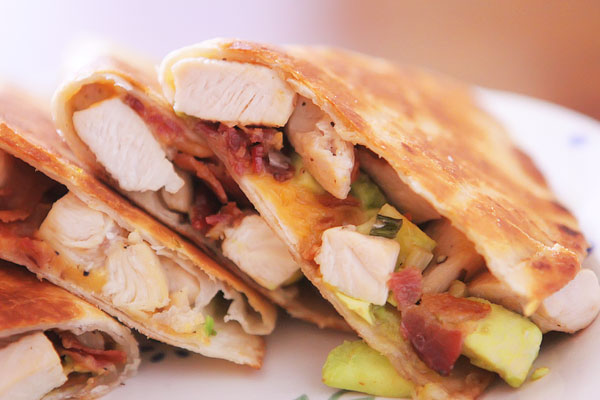 The bacon and avocado go well together for a delicious snack you can make easily. Enjoy and savor it with salsa, ranch dressing or your favorite sauce.