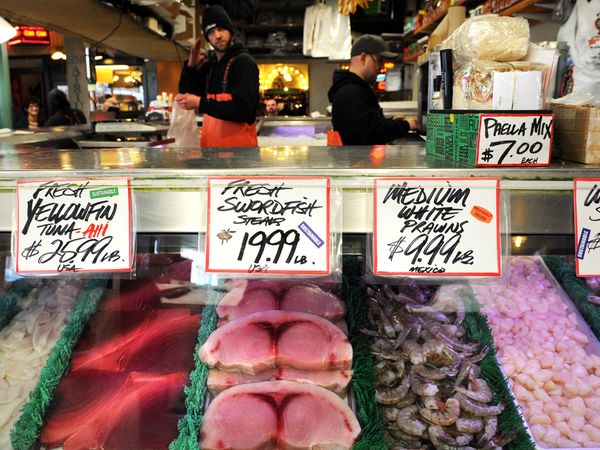 Food and drink define a great part of a country's culture. The use of (or lack of) spice and recipes revolving around native crops and cattle are some of the things that tourists visit a country for. Thai, Indian, Chinese, French, British, the list goes on. But when the discussion reaches the United States of America, the topic is unjustly brushed aside as being limited to fast food and as being derived out of the cookery of other cultures. Food and drink simply do not seem to figure highly in the itinerary of tourists who pool into the US each year. If you're one of those who think along the same lines and believe that the palate is not celebrated enough in this country, then you'll be surprised by the several food-and-drink events that happen every year in this land. Here, we have compiled a list of the 10 best and most interesting for the foodie in you to visit.
1. Maple Syrup Producers Open House Weekend
This is an annual event held at sugarhouses in the state of Vermont, the largest producer of maple syrup in the country. The highlight has to be the free-to-participate activities that are enjoyable and tend to grab a lot of the local community's attention every year. Sample the syrup with all-time favorite waffles, French toast and more after watching how they're churned out. Interested? Then check out Vermont maple for the dates of the annual event and a list of the participating sugarhouses.
2. Northwest Honeyfest
If syrups are being discussed, can honey be left far behind? The Northwest Honeyfest is an annual function at Montana's Lewis and Clark Park that commemorates the National Honey Month. Featuring educational efforts centering on bees, their importance in the larger scheme of things and the ambrosia they whip up, it is a fete that brings together food vendors selling fares like mead wine and honey beer, great music (expect a lot of country), contests and bonanzas, honey tasting and much more.
3. South Carolina Peach Festival
Feeling peachy? Head to the annual South Carolina Peach Festival. This gala has been growing from a modest one-day event back in 1976 to the big festival it is today. Peach Parade, Peach Festival Pageant, Peach Dessert Event (that led to a world record for baking the world's largest peach pie)… you name it, they have it.
4. Apple Scrapple Festival
Delaware's Apple Scrapple Festival is a must-feature on this list. All-you-can-eat scrapple contests, a carnival of apple scrapple among other foodstuffs sold by vendors at the food court, a local Apple Scrapple Pageant, tattoo showdowns, tractor pull, trade shows, a 5km jog…this is one mixed bag. Live bands playing bluegrass, country and soul music provide for the event's entertainment along with the mascot, Porker the Pig, whom you will find ambling cheerily all over the place.
5. Barbecue Festival
Barbecue is so American that the Barbecue Festival held at Uptown Lexington, North Carolina, cannot be done without. Every October, during this celebration at the self-proclaimed 'barbeque capital of the world', Amtrak trains make an annual stop for eager passengers to taste some great ware and take pleasure in all the well-planned activities and entertaining shows. Like all other features on this list, it boasts of free admission. So jump onto the wagon. Literally!
6. Kentucky Bourbon Festival
A week-long festival celebrating the iconic American bourbon, the Kentucky Bourbon Festival is an enormous merriment held annually at Bardstown, Kentucky. Featuring over 30 events including barrel-making and rolling, horseshoe pitching and a museum showcasing whiskey history and the art of brewing, it demands a stopover. Looks like fried chicken is not the only thing this state's known for.
7. Oregon Brewers Festival
USA's longest-running beer festival brings over 80 craft beers from all over the country. Free admission, great beer and root beers for whoever is minding the gang and driving you back home, this is definitely an event anyone who enjoys a swig of great beer will look forward to. Jot down the date and venue – 'Always the last full weekend in July' as the website boasts at Portland, Oregon.
8. Crawfish Festival
What would this list be without seafood? Hit up the Crawfish Festival, a yearly event at St. Bernard Parish in Louisiana. Brace yourself for unlimited fun, music, carnival and Cajun arts and crafts. 'The Grand Daddy' of seafood festivals in the land of mudbugs will give you a chance to savor some of the best crawfish and Cajun dishes you've ever had.
9. Top of the Mark
Heads up, movie-loving wine connoisseurs, Top of the Mark at San Francisco, California, is the event for you. An annual fest known for having screened classic retrohits like Vertigo and Maltese Falcon and sold rich, Californian vintages for you to savor, this is a place to meet some classy, artsy, like-minded 'uns.
10. Annual Jazz & Rib fest
Into melodies and tunes instead? Music-loving foodies have one too. The Annual Jazz & Rib fest in Columbus, Ohio, is a three-day festival at the end of July that features, you guessed it – fantastic, tasteful, live jazz music and some fine rib cook-offs from vendors all over the country.