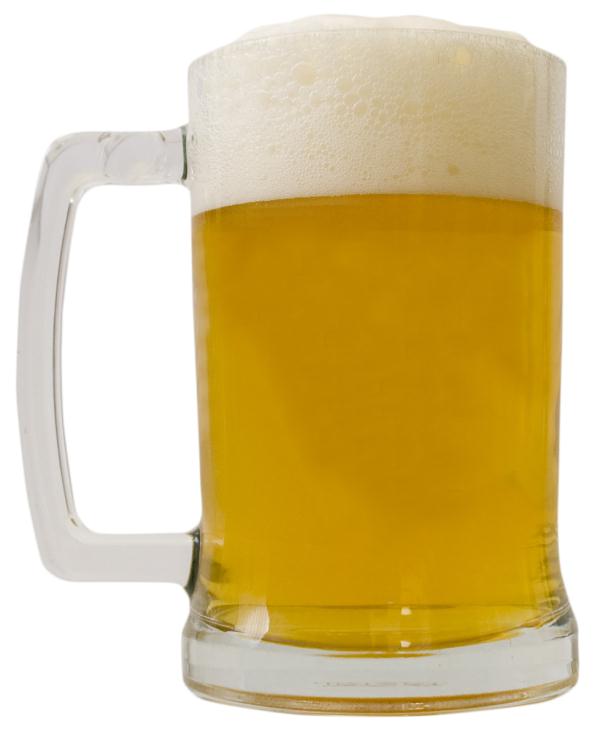 Whether you are watching a football game or enjoying a quiet evening, a chilled beer completes the setting. Beer is one of the world's oldest alcohols. It is mentioned in Hammurabi's code and there is also a prayer dedicated to the Mesopotamian Goddess of beer. With a rich and extensive history, it is no surprise that beer would have many myths surrounding it. We have put together ten such outrageous myths about beer and tried our hand at debusting it. Read on and make your self familiar with the beer facts.
1. You won't get a beer belly if you drink light beer
Light beer has around 90-100 calories while regular beer usually has less than 200 calories. The difference between the two is negligible. There is no conclusive proof to show that one can avoid getting a beer belly by drinking light beer. There is no harm in enjoying proper beer; however, it should be remembered that too much of a good thing can be bad.
2. The more alcohol content in beer, the darker it is
Beer derives its color from toasted malts. These malts do not affect the alcohol content of beer. Guinness, a type of beer, is black in color, but it only has 4.2% alcohol. The amount of alcohol in beer is determined by its other ingredients like rice syrup, honey, corn syrup, etc.
3. Refrigerating beer after it has turned warm ruins it
This will happen if you do this frequently. Air, light, time and extreme temperature can ruin beer. Normal temperatures do not affect it much. Fresh beer should be stored in a dark place to keep it safe.
4. US beers have less alcohol than beer from elsewhere
This myth exists mainly because of the way US defines the alcohol content in its beer. US uses 'Alcohol by weight' while the rest of the world uses 'Alcohol by volume' method to report alcohol in their respective beers. Beer weighs less than water which makes US beers appear like they have less alcohol content because of the smaller numbers.
5. Irish Guinness is better
The main difference between the Guinness served in Ireland and the Irish beer served elsewhere in the world is freshness. The beer exported takes weeks to reach other countries, thus compromising on the freshness. A brewery wouldn't risk exporting a different type of beer than the type of beer they serve. However, there are a few exceptions to the rule. Mostly, the beer exported from Ireland is same as the beer served in their bars.
6. Corona is Mexican piss
The growing popularity of Corona in the 1980s led to the creation of this myth. It came into existence because of the business rivalry between Heineken and Corona. Corona's rising popularity in US did not go down well with competitor Heineken. The latter's wholesaler in Reno started the rumor that Mexican workers were peeing in the Corona tanks being sent to US. The wholesaler admitted his fault and Corona continued to sell its beer in US. However, the rumor is still doing the rounds across the country till date.
7. Beer should not be bitter
The ingredient hops is used in beer to balance the sweetness of malt and to preserve the beverage. This ingredient gives beer its bitterness. For instance, Indian Pale Ale is very bitter because it has more hops. Beers in which the quantity of hops is less, like wheat beer, are less bitter. Despite the fact that they make beer bitter, hops give beer different flavors and aromas.
8. Best beers come in green bottles
This myth holds no water as it is a proven fact that brown bottles protect beer from light much better than green bottles do. This belief originated after WWII when there was a shortage of brown bottles in Europe and the beer was sold in green bottles instead. Because European beer was imported in green bottles, these bottles began to represent imports. However, this is no longer the case.
9. Formaldehyde is used in Thai beer Singha
This ridiculous myth was born because American and British expatriates and soldiers got drunk on Thai beer more quickly than was usual. They also found it very bitter. This was due to the fact that Thai beer contains more alcohol and is more bitter. The only explanation they could think of is that it contained formaldehyde, which, of course, was not the case.
10. Women don't enjoy drinking beer
This myth has absolutely no backing to it. Historically, women have brewed more beer than men and enjoy drinking it almost as much. This myth can easily be discarded.